Private Actors in the Frontline : Clashing Legal Landscapes of Security and Privacy
Private Actors in the Frontline : Clashing Legal Landscapes of Security and Privacy
Dave van Moppes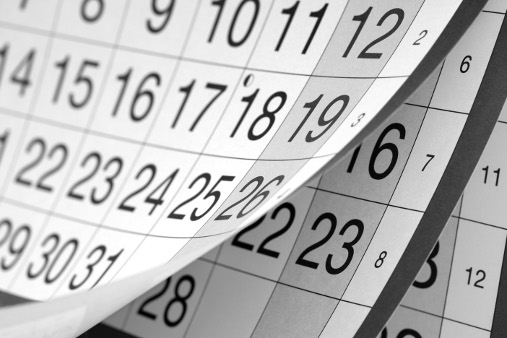 In recent years, security authorities on both sides of the Atlantic have increasingly sought access to commercial data of banks, social media companies and airlines. This involves novel forms of data-exchange, not just between the EU and the US, but also between private and public spheres. Private companies, including for example banks and financial institutions, find themselves in the frontline of countering terrorism and other security threats. They face a complex and conflicting regulatory environment, in which legal obligations in the name of security may conflict with privacy regulation. The recent annulment of the Safe Harbour Agreement by the European Court of Justice illustrates this complex regulatory environment and has placed transatlantic data-exchange in the political spotlight. This half-day closed workshop and public debate brings together leading practitioners, policy-makers and academics to discuss the complex terrain of public-private data exchange in the name of security. The debate goes beyond the important fundamental rights questions raised in the Safe Harbour decision, to assess the complex regulatory environment that companies find themselves in. What happens when private actors – such as banks, but also airlines and social media companies – are effectively authorised to take routine security decisions in the frontline of fighting terrorism? How do new security requirements challenge, stretch and clash with legal frameworks on privacy and data protection? What are the contradictions and tensions between security objectives and commercial interests? The seminar provides a unique dialogue between private sector professionals, European policy-makers and academics This seminar is organized by Prof. Marieke de Goede, Prof. Deirdre Curtin and Dr. Christina Eckes within the project 'FOLLOW: Following the Money from Transaction to Trial' financed by an ERC Consolidator Grant. It is co-sponsored by ACELG and ACCESS EUROPE.
PROGRAM
12.00—16.00 Practitioner and Academic workshop
By invitation only, 25-30 participants from the financial and ICT industries, government officials, academics, research, and advocacy groups. Core academic speakers to present research themes and talking points, and lead roundtable discussions with speaker-participants offering 10-12 minute statements. The workshop will operate with Chatham House rules.
12.00—12.30 Arrivals and Light lunch
12.30-12.40 Opening and Welcome
12.40-14.15 Panel 1: Public-Private Data Exchange: Companies in the Frontline
This panel addresses government demands for private sector data and the challenges this creates from corporate perspectives. These demands can take different forms: governments seeks to access private sector data directly, they oblige companies to report suspicious transactions and accounts; and they authorize private sector institutions to effectively take security decisions, such as freezing transactions and terminating accounts. These government demands can be in tension with data protection regulation. In the EU, the Fourth Money Laundering Directive on the one hand and General Data Protection Requirements on the other, place conflicting demands on companies. This panel discusses the challenges from corporate perspectives, in order to understand how private sector institutions deal with their new security roles; and to chart the dilemmas they face.
Chair: Marieke de Goede (University of Amsterdam).
Speakers:
• Michelle Frasher (Fulbright-Schuman Scholar), 'Multinational Banking and Conflicts among US-EUAML/CTF Compliance & Privacy Law: Operational & Political Views in Context.'
• Malou van den Berg and Derk Streunding (ABN Amro Security & Intelligence Management), 'Public-private intelligence sharing to combat terrorist financing.'
• Dave van Moppes (Tuerlinckx Lawyers), 'Profiling, risk based approach and de-risking: systematic AML/CTF's privacy derogations under pressure?'
• Christopher Kuner (Vrije Universiteit Brussel), 'Cross-border law enforcement access to company data – current issues under data protection and privacy law.'
• Andrew MacKay (Independent Researcher), 'An intelligence practitioner's view of EU-US Counter-Terrorism Cooperation and Data Exchange.'
14.15-14.30 Tea Break
14.30-16.15 Panel 2: EU-US Counterterrorism Cooperation & Data-exchange
This panel discusses US-EU Cooperation in national security and counterterrorism. It focuses on foreign authority access to EU citizen data, and the implications for data protection and privacy. How does transatlantic counter-terrorism cooperation operate and what novel legal challenges does it entail? How do post-9/1 security programmes, for example the Terrorism Financing Tracking Programme (TFTP), function as jurisgenerative Treaties? This panel address the legal aspects of counter- terrorist cooperation between the EU-US and its data exchange challenges.
Chair: Deirdre Curtin (European University Institute, Florence) and Christina Eckes (University of Amsterdam).
Speakers
• Jeroen Blomsma (European Commission, DG Home) (tbc)
• Jan Ellerman (Europol), 'Terror won't kill the Privacy Star!'
• Hielke Hijmans (European Data Protection Supervisor), 'Remedies for European residents in the context of transatlantic data exchange.'
• Vigjilenca Abazi (Maastricht University), 'Official Secrets and Oversight in EU- US Counterterrorism Cooperation: Tracing implications for Data-exchange.'
• Shara Monteleone (European Parliamentary Research Service) 'From Safe Harbour to Privacy Shield: The New EU-US Data Transfer Framework'
17.00-19.00 Public discussion, "Turning Banks into Cops? Private Actors in the Frontline of Security"
Public debate at Academic-Cultural forum Spui25 (http://www.spui25.nl/)
In recent years, security authorities on both sides of the Atlantic have increasingly sought access to commercial data of banks, social media and airlines. This involves new forms of data-exchange, not just between the EU and the US, but also between private and public spheres. Effectively, security authorities are asking private actors (such as banks) to make complex security decisions. What does it mean if banks take on these new roles? What are their responsibilities and challenges, and what obligations do they have toward banking clients? Are we turning banks into cops?
Bringing together public and private sector professionals, this afternoon session will discuss the consequences of 'turning banks into cops'. Issues including EU-US cooperation in fighting terrorism and public-private data exchange and its consequences will be debated by a panel of experts. Audience will consist of about 100 attendees, including students and general public.
Speakers: Liat Shetret, Global Center on Cooperative Security; Nathanael Ali, Erasmus Law School; Lia van Broekhoven, Human Security Collective; Michelle Frasher, Fulbright-Schuman Scholar;
Moderated by Rocco Bellanova, Peace Research Institute Oslo
19.00 Informal dinner with speakers and invited guests, Restaurant tbc
You can register in direct via this link at Spui25.
Documenten
Seminarie op maat
Wenst u meer info over een seminarie binnen uw organisatie?