Disrupting the indisruptable, big data technology in legal business
Disrupting the indisruptable, big data technology in legal business
Jan Tuerlinckx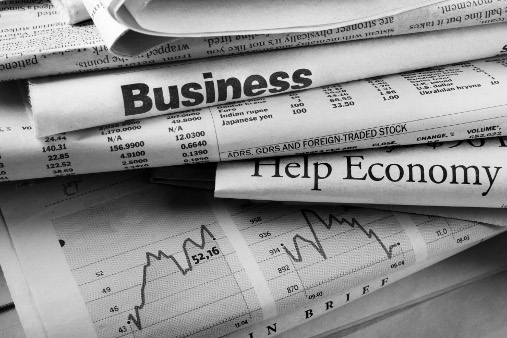 Turning Information Chaos and Silos into Information Opportunity and Collaboration Employees can create, publish, and disseminate information like never before using consumer technologies. Enterprises are losing control with more content silos and struggle with compliance, security, and privacy. Attend the Digital Workplace Convention to get ideas for how to engage your employees, customers and stakeholders by offering an agile and reliable information and collaboration strategy. Get the right insights in one afternoon with 5 different tracks including more than 20 speakers.
Programma
13.00h - Welcome coffee & registration
14.00h - 5 Tracks | 5 rooms | 20 sessions (Mix'n Match)
TRACK 1 - CAPTURE DATA
14.00h
Brussels Starwood Hotels: Digitalization of the 4 Brussels Starwood hotels 
Chris Holvoet, Director of Finance Starwood Hotels Brussels
14.30h 
Tuerlinckx Advocaten: Text mining for agile lawyers 
Jan Tuerlinckx, Partner at Tuerlinckx Advocaten
De juridische branche wordt beschouwd als één van de allerlaatste branches waarin de impact van IT nog geen significante wijzigingen bracht in het businessmodel. Tuerlinckx Advocaten bewijst als pionier dat de sector op het randje van een revolutie staat.
In Angelsaksische gebieden wordt gebouwd aan een supercomputer die de uitkomst van rechtszaken zal kunnen voorspellen. Ongetwijfeld zal deze evolutie bijdragen tot een grotere interne rendabiliteit al wordt vaak aangenomen dat de technologie enkel toegankelijk zal zijn voor de zeer grote advocatenkantoren.
Niets is minder waar. Het softwarebedrijf Knowliah en Tuerlinckx Fiscale Advocaten sloegen de handen in elkaar. Zij ontwikkelden een eigen toepassingssysteem dat op basis van slimme datamining structuur brengt in grote hoeveelheden digitale documenten, nota's en e-mails.
Maar daar stopte het niet. Tijdens de ontwikkelingen kwamen zij er achter dat het baanbrekende effect van datamining nog veel grootsere toepassingen in petto heeft... Big data-technologie wordt onontbeerlijk en tegelijkertijd onafwendbaar om op adequate wijze de juridisch belangen van uw onderneming te verdedigen.
Jan Tuerlinckx licht toe waaruit de IT-revolutie bestaat in de juridische branche en waarom die geen enkele bedrijfsleider onberoerd mag en zal laten.
15.00h 
FEDERALE Assurance – Verzekering: Information capture for insurance 
Olivier Halflants, Directeur Non-Vie / Niet-Leven at FEDERALE Assurance - Verzekering
15.30h 
Expert session: Which phased plan can you use to implement the General Data Protection Regulation (GDPR) 
Ilse Haesaert, Legal Expert at Agoria
TRACK 2 - PROCESS & DELIVER INFORMATION
14.00h 
Partena Professionals: Hoe Juridische kennis rentabiliseren met de digitale werkplek? 
Henk Van Parys, Legal Department Manager bij Partena Professionals
14.30h 
Expert session: The eIDAS Regulation: overview of impact and opportunities 
Marc Wouters, Adviseur – FOD Economie, K.M.O, Middenstand en Energie
15.30h 
CKV Spaarbank: Hoe de digitalisering gebruiken om de kostenstructuur van de bankwereld te optimaliseren? 
Rudi Deruytter, CEO CKV Spaarbank & financial holding DATEX
TRACK 3 - ARCHIVE INFORMATION
14.00h 
Expert session: Records management and auto-classification: a happy marriage? 
Seth van Hooland, Associate Professor at the Université Libre de Bruxelles (ULB)
14.30h 
BNP Paribas Fortis SA: Information Governance: think BIG ! 
Laurence Jacqmin, Head of Solutions & Optimisation at Facility Management Belgium - BNP Paribas Fortis SA
15.00h 
Expert session: Ensuring compliance with the new Belgian legal framework for digital archiving 
Jos Dumortier, Partner at Time.lex
15.30h 
AZ Alma: Digitale archivering als strategie voor Application Retirement 
Fritz Defloor, Directeur ICT en Administratie, AZ Alma
TRACK 4 - COLLABORATION
14.00h 
ESIA: Comment une boîte mail vide peut augmenter la performance de votre entreprise ? 
Sébastien Archambeau, Chief Operating Officer at ESIA
14.30h 
T.Group: L'intégration ordinateur-téléphonie au service de l'expérience client 
Laurent Berti, Chief Technology Officer at T.Group
15.00h 
Chancellery Prime Minister: Unified Communication, ce n'est pas qu'une question de technologie 
Nicolas Locoge, Chef de Service & Sébastien Forthomme, Project Manager au Département ICT de la Chancellerie du Premier Ministre
15.30h 
Customer case: TBC 
TRACK 5 - PEPPOL & E-INVOICING
14.00h 
State of play of e-invoicing in Europe and Belgium 
Pieter Breyne, Leader of the PwC Global e-Invoicing and e-Archiving Network 
Johan Van Steelandt, Projectleiding e-procurement en e-invoicing Vlaamse Overheid
14.30h 
Peppol, the smartest way to e-invoicing 
Paul Simons, Belgian Business Software Providers (BBSP)
15.00h 
Expert Session: Peppol: best practices & pitfalls 
Serge Libert, Project Manager at Fedict
15.30h 
Peppol e-invoicing cases: 
Willemen Group & Proximus 
Tom Willemen, 
CEO at Willemen Groep 
Renaud Herne, 
Proximus
16.00h - Networking & Coffee
16.45h - Keynote Speaker Atle Skjekkeland, Senior Vice President AIIM: The Future of Information Management
17.45h - Networking Cocktail
Locatie
Diamant Building 
Boulevard A. Reyerslaan 80 - 1030 Brussels
Inschrijven kan rechtstreeks via deze link Agoria. 
Documenten
Seminarie op maat
Wenst u meer info over een seminarie binnen uw organisatie?